Mason Dixon Tactical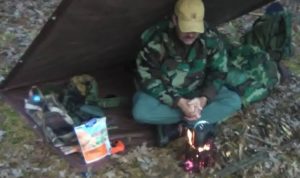 When planning for a worst case scenario, many things have to be taken into account. One of your primary considerations is how you will cook your food and heat/boil water. Heating your living space is also a consideration in cold weather, but the first two considerations are an "All year round" proposition.
Recently, I purchased a wood stove made by Firebox. The model I purchased was the G2 Folding Firebox Stove. Along with it, I also bought the Extended Grill Plate. Why did I purchase a small woodburning stove? The answer is pretty simple when you think it through. My primary stove has been an MSR Whisperlite International for about 28 years. It is a multifuel stove, works well in every environment I've used it in, and has the ability to use a lot of the liquid fuels available. Problem is, what if liquid fuels aren't available?
I know…
View original post 831 more words